2018 IMCCA GA – Minute of meeting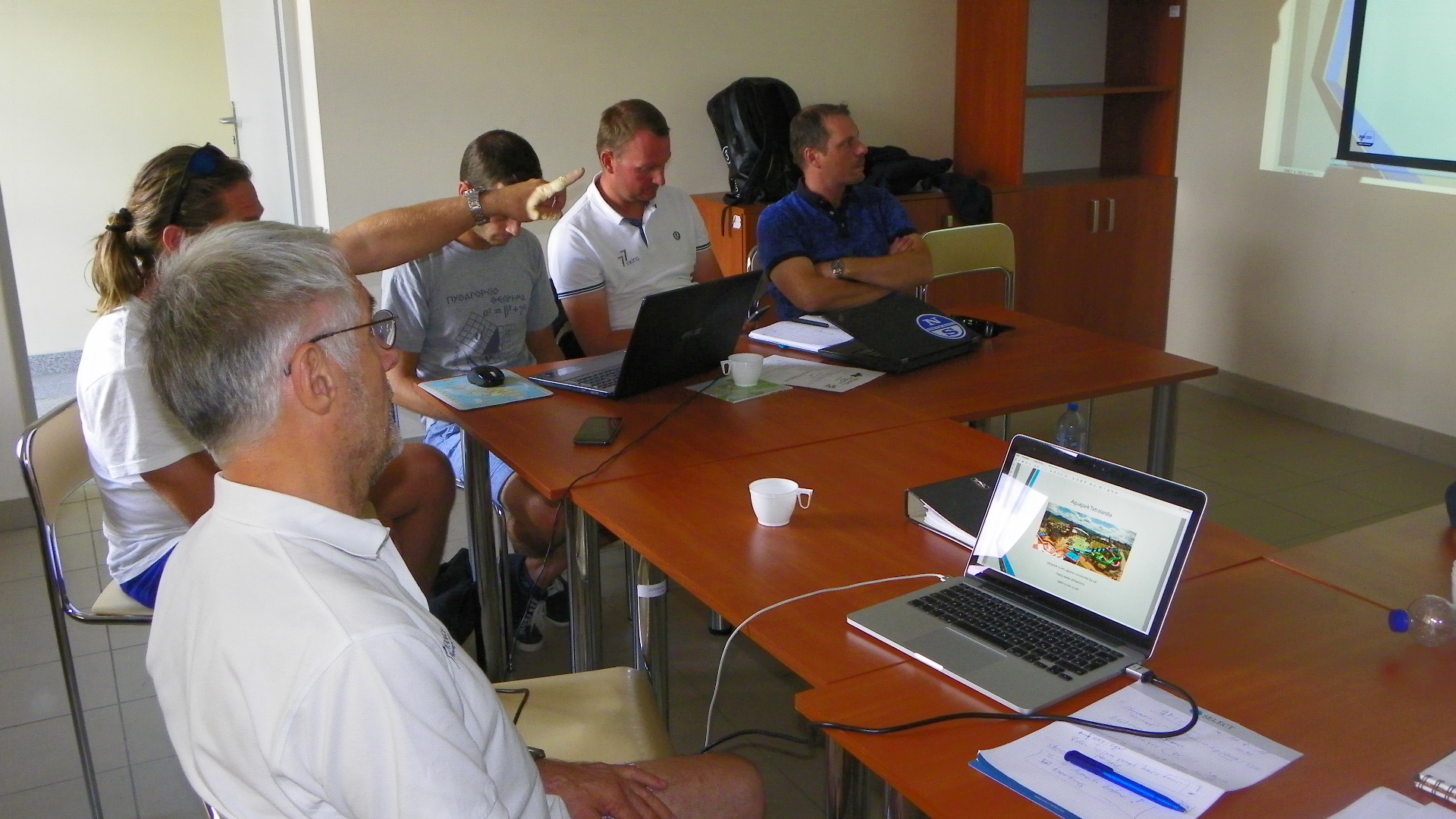 August 11 SWINOUJSCIE POLAND
Participating countries
France, Germany, Italy, Poland, Slovakia and Russia.
Present
Philippe Benaben  IMCCA President
Manfred Bauendahl IMCCA Chief Measurer
Jean Louis Hayes IMCCA General Secretary
Mike Vvedenski IMCCA Treasurer
Regis Mitonneau French President
Manfred Bauendahl representing Francis Marx Germany President
Michal Kelemen Slovak President
Matteo Vanelli Italy Vice President
Piotr Tarnacki Poland President
Bill Andrew Russia
IMCCA Board renewal
The 3 years mandate has reached their end; any resignation has been recorded, all board members confirm they are candidate.
After have consulted all present, vote with no against or abstention, all members are recon ducted and confirmed (see list attached).
Marco d'Alba (Italy Micro Class President) is proposed by Ph Benaben to be elected as Vice President; by vote of all presents  this election is confirmed.
Technical Committee updates
See International Measurer report
Two new measurer have been nominated: Lukasz Paszko for Poland and Mario Fagoto for Italy Mike Vvedenski to resign.
Manfred Bauendahl suggests nominating a further person as Chief Executive Officer to work with World Sailing Technical Specialist Hendrik Plate. Philippe Bonnemains, French National Measurer has accepted to be the Chief Executive Officer for IMCCA and his nomination will be announced to World Sailing.
Financial update
Mike Vvedenski to send his report shortly.
Country Report  
Midyear report are presented by Germany, France, Slovakia and Italy (see enclosed reports):
It is requested all countries to send by end of November 2018 final end of year report for sending annual Micro Class report to World Sailing.
2019 Euro Micro Calendar
Countries hosting Euro Micro legs will have to send by October 31 proposed dates for 2019.
During November all issues regarding dates will be sorted out and final 2019 calendar will be published by November 30th.
2019 World Championship
Slovakia August 17 /24 2019
Mike Kelemen to present place and facilities of WC 2019 in Slovakia (see attached presentation).
Positive points are highlighted: all facilities as car and trailer parking, accommodation, camping, measurement … are on site close to the berths and club building.
IMCCA GA 2019
Next year IMCCA GA 2019 is scheduled on Saturday August 17 afternoon in Slovakia before the 2019 WC.
Boat renting has to be addressed, if oversea competitors wish to participate; Russia said they can offer some boats for renting.
https://www.micro-class.org/wp-content/uploads/2018/10/100_2323.jpg
1080
1920
Régis Mitonneau
https://www.micro-class.org/wp-content/uploads/2022/03/logo-micro-class-2.png
Régis Mitonneau
2018-10-07 16:03:57
2018-10-07 16:15:19
2018 IMCCA GA – Minute of meeting