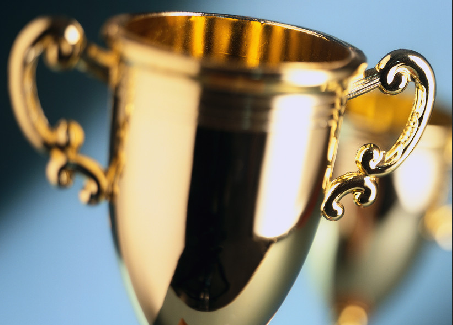 In 2013 we had 7 great regattas that were the part of Euro Micro Cup for 2013. We finally have the overall results and the winners in each division.
2013 Euro Micro
After all seven regattas were sailed, the overall results are calculated following the Regulation C.
As a reminder:
Only pairs of boat/skipper are ranked
If a boat was sailed by a different skipper in another regatta, this new pair boat/skipper is ranked and not added to the skipper who previously sailed the boat.
Only boats/skippers that sailed on regattas abroad (regardless of the number of regattas they sailed) are ranked.
The best 3 scores are calculated for the skippers with more than 3 regattas sailed.
Here you can DOWNLOAD the table with all the boats that participated on Euro Micro regattas with their scores regardless if they are finally ranked or not.
Overall Euro Micro 2013 Results – General Ranking
Pos
Sail No
Skipper
Division
Team
# partic --->
ratio --->
FRA
25
1.0
GER
13
1.0
SRB
15
1.0
LAT
17
1.0
RUS
21
1.0
POL
46
1.5
BEL
14
1.0
TOTAL
1
RUS 711
BAZHENOV Vladimir
Proto
Steel Team
1
(3)
1
(3)
(19)
2
3776
2
RUS 39
SVISTUNOV Gennadiy
Proto
2
1
8
3744
3
FRA 13645 /
FRA 39101
PIERROT Nicolas
Proto
Team Pangolin
2
5
5
3343
4
NED 17
ROBERT Renan
Proto
Arte'Miss
1
7
4
3238
5
POL 290
CELMEROWSKI Marcin
Proto
Toyota Lodz
3
1
3177
6
RUS 505
RUS 1711
OSTAPUSHCHENKO Mikhail
Proto
Poltinnik
5
4
2
(7)
2535
7
RUS 20
SHUVALOV Yury
Proto
Mr Snoopy
6
(5)
5
14
2371
8
RUS 131
VVEDENSKYI Mikhail
Racer
Zhuka
4
2
10
2234
9
SRB 55
STEVANOVIC Goran
Cruiser
Delta Generali PSTech
1
21
1939
10
LAT 222
SMOLJAKOVS Vladimirs
Racer
Micros
6
6
23
1801
11
FRA 38294
BENABEN Philippe
Cruiser
Platypus
3
3
1792
12
LAT 311
ALVIKIS Matiss
Proto
4
1743
13
LAT 362
ALVIKIS Matiss
Racer
4
4
1550
14
RUS 505
ANFINOGENOV Andrey
Proto
Poltinnik
6
1478
15
POL 720
JANISZEWSKI Robert
Proto
mBank.pl
22
9
1371
16
RUS 577
MUROVA Darya
Cruiser
Tortuga
9
7
(17)
35
1245
17
RUS 170
KUZNETCOW Andrei
Proto
11
1084
18
RUS 123
KORSHUNOV Sergey
Proto
X-press
16
8
(14)
9
1076
19
FRA 4000
HUMBERT Robert
Proto
Liberty
13
44
6
1034
20
RUS 131
NURIEV Sergey
Racer
Zhuka
13
975
21
RUS 150
PARSHIN Vitaliy
Proto
First
15
29
10
854
22
RUS 1001
TOLTCHENOV Vitalii
Cruiser
16
839
23
RUS 105
ASTASHEV Yury
Cruiser
17
800
24
FRA 37712
MATTER Francis
Cruiser
Lodzy
12
9
713
25
RUS 911
STEPANOV Sergey
Cruiser
12
37
637
26
LTU 1117
LIPEN Igor
Proto
14
38
553
27
GER 54
BESELT Dieter
Proto
Awopabaloopba
Alopbamboo
25
6
538
28
RUS 1777
ZHULIN Dmitry
Racer
26
523
29
POL 133
DEMBOWSKI Marcin
Cruiser
AutoPadlasie
5
516
30
RUS 59
KORSHUNOV Sergey
Racer
27
499
31
POL 66
RONDE Slavomir
Proto
16
39
478
32
GER 118
REIMANN Volker
Racer
1gor2
18
10
459
33
RUS 35
GOLEBOWSKI Jakub
Cruiser
15
42
458
34
RUS 300
NEDELKO Andrey
Cruiser
30
430
35
RUS 75
OGLOBLIN Dmitriy
Racer
Windy
16
40
370
36
GER 162
BAUENDAHL Manfred
Cruiser
Flic-Flac
19
12
356
37
RUS 181
Dyachenko
Cruiser
34
348
38
FRA 4330
FOURNIER Renaud
Proto
Imagine
8
344
39
FRA 76
L'HOTE Christian
Cruiser
Piotrosiu
36
311
40
GER 80
BACHSTADTER Hartmut
Cruiser
41
226
41
FRA 1
TOUREAUX Fabien
Proto
43
195
42
FRA 76
CHAUVIER Pierre-Yves
Cruiser
Piotrosiu
12
168
43
RUS 46
MITROFANOV Victor
Cruiser
45
166
44
EST 268
VYSOKOV Oleg
Cruiser
21
101
44
FRA 27800
GIARELLI Yohan
Racer
Espadon
14
101
Overall Euro Micro 2013 Results – Racer Division
Pos
Sail No
Skipper
Division
Team
# partic
ratio
FRA
25
1.0
GER
13
1.0
SRB
15
1.0
LAT
17
1.0
RUS
21
1.0
POL
46
1.5
BEL
14
1.0
TOTAL
1
RUS 131
VVEDENSKYI Mikhail
Racer
Zhuka
4
2
10
2234
2
LAT 222
SMOLJAKOVS Vladimirs
Racer
Micros
6
6
23
1801
3
LAT 362
ALVIKIS Matiss
Racer
4
4
1550
4
RUS 131
NURIEV Sergey
Racer
Zhuka
13
975
5
RUS 1777
ZHULIN Dmitry
Racer
26
523
6
RUS 59
KORSHUNOV Sergey
Racer
27
499
7
GER 118
REIMANN Volker
Racer
1gor2
18
10
459
8
RUS 75
OGLOBLIN Dmitriy
Racer
Windy
16
40
370
9
FRA 27800
GIARELLI Yohan
Racer
Espadon
14
101
Overall Euro Micro 2013 Results – Cruiser Division
Pos
Sail No
Skipper
Division
Team
# part --->
ratio --->
FRA
25
1.0
GER
13
1.0
SRB
15
1.0
LAT
17
1.0
RUS
21
1.0
POL
46
1.5
BEL
14
1.0
TOTAL
1
SRB 55
STEVANOVIC Goran
Cruiser
Delta Generali PSTech
1
21
1939
2
FRA 38294
BENABEN Philippe
Cruiser
Platypus
3
3
1792
3
RUS 577
MUROVA Darya
Cruiser
Tortuga
9
7
(17)
35
1245
4
RUS 1001
TOLTCHENOV Vitalii
Cruiser
16
839
5
RUS 105
ASTASHEV Yury
Cruiser
17
800
6
FRA 37712
MATTER Francis
Cruiser
Lodzy
12
9
713
7
RUS 911
STEPANOV Sergey
Cruiser
12
37
637
8
POL 133
DEMBOWSKI Marcin
Cruiser
AutoPadlasie
5
516
9
RUS 35
GOLEBOWSKI Jakub
Cruiser
15
42
458
10
RUS 300
NEDELKO Andrey
Cruiser
30
430
11
GER 162
BAUENDAHL Manfred
Cruiser
Flic-Flac
19
12
356
12
RUS 181
Dyachenko
Cruiser
34
348
13
FRA 76
L'HOTE Christian
Cruiser
Piotrosiu
36
311
14
GER 80
BACHSTADTER Hartmut
Cruiser
41
226
15
FRA 76
CHAUVIER Pierre-Yves
Cruiser
Piotrosiu
12
168
16
RUS 46
MITROFANOV Victor
Cruiser
45
166
17
EST 268
VYSOKOV Oleg
Cruiser
21
101
https://www.micro-class.org/wp-content/uploads/2014/01/Screen-Shot-2014-01-25-at-11.25.08-PM.png
325
453
Régis Mitonneau
https://www.micro-class.org/wp-content/uploads/2022/03/logo-micro-class-2.png
Régis Mitonneau
2014-01-25 21:03:55
2014-01-26 18:23:31
Euro Micro 2013 Results