POSTPONED – Euro Micro Paris 11-13th April 2020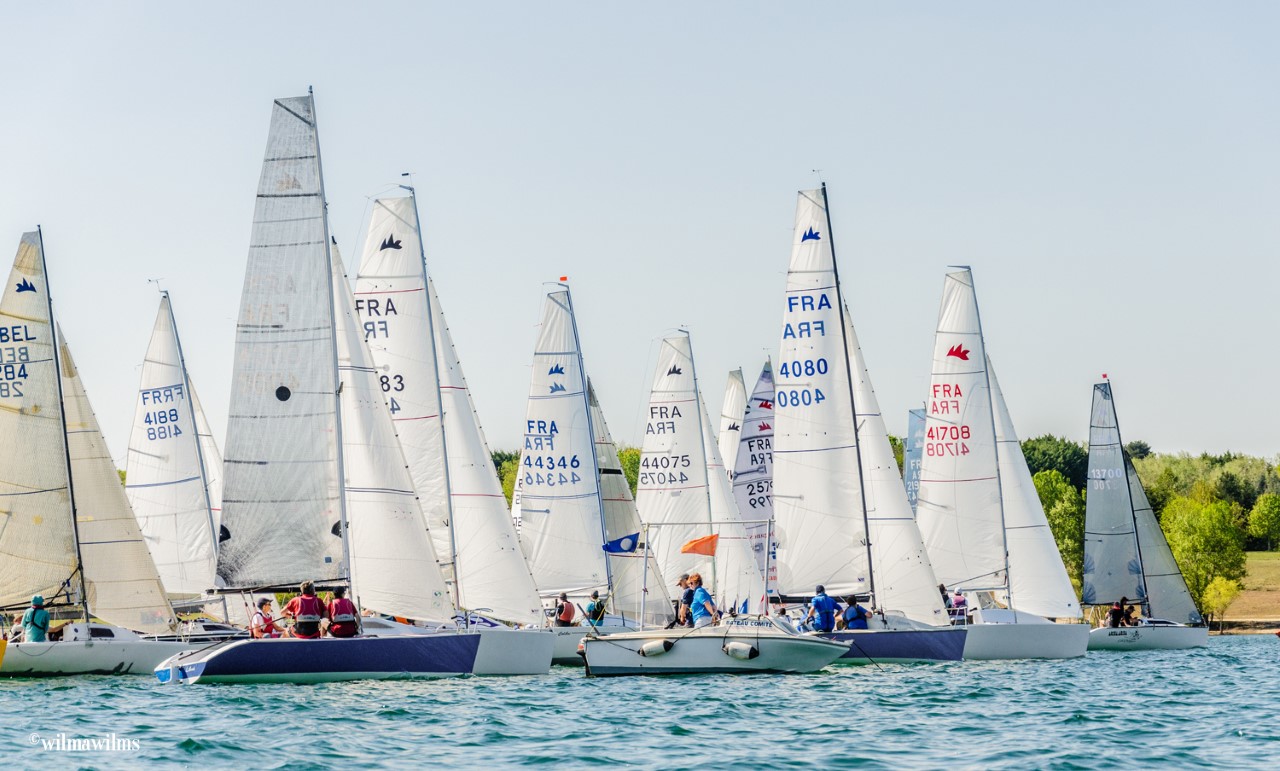 After the success of the 2019 edition, Euro Micro Paris will take place again on the Lavacourt lake over Easter. 22 Micro had come together, some from Russia, Germany or the 4 corners of France. 3 days of dream weather, with sun and wind for the first 2 days, ideal conditions where all the crews benefited from the quality of organization by AS Mantaise.
This year, the baton was passed to CVML, the local club on the lake. Thus, we will be able to use their club house on the lake opposite the leisure base to organize the unforgettable evening of sharing which make the reputation of Micro class.
Like last year, it will also be the opportunity to meet up again with the Race committee and the jury who had great listening and teaching skills. Departure procedures according to the weather variation, and explanations of all decisions once back on land over a well-deserved beer.
The Micro spirit, always encourage debates and well thought ideas, as did the person in charge of the leisure center who wetted the course wonderfully, then presented his natural reserve to us. As for the two geese, they did not hesitate to invite themselves and pick on our food, first to go for breakfast.
We will again benefit from the leisure base, with accommodation on site, at very attractive prices, with breakfast, and a meal for the crews and prize-giving in their cafeteria.
During this first big gathering of the year, you will be able to have your new sails measured and stamped by our class gauge responsible
A warning word, to be classified in the International classification of Euro Micro, you must communicate at registration your ISAF plate number (talk to us if needed) and your ISAF number (free):
https://www.sailing.org/sailors/profile.php
So come along and join us for the first date on the Tour de France Micro, Classic Tour and counting for Euro Micro.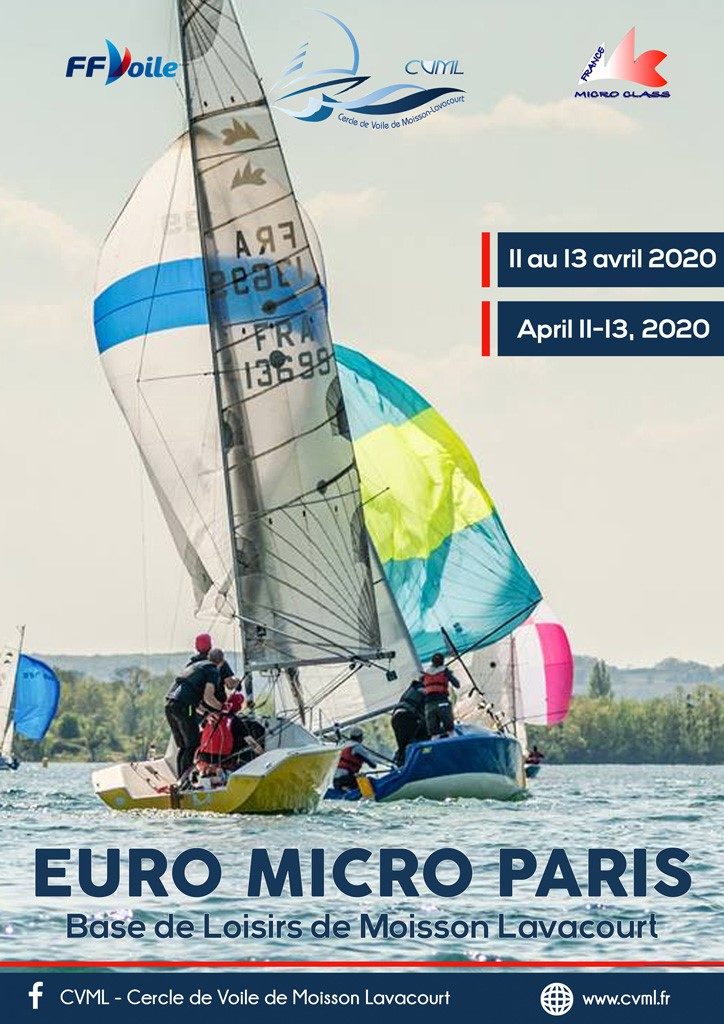 https://www.micro-class.org/wp-content/uploads/2020/02/euro1.jpg
771
1280
Elise Keddam
https://www.micro-class.org/wp-content/uploads/2022/03/logo-micro-class-2.png
Elise Keddam
2020-02-12 09:27:08
2020-03-18 11:35:13
POSTPONED – Euro Micro Paris 11-13th April 2020